Well my internet has been REALLY bad lately, I can't play more than10 minutes without getting disconnected, even when I do, my ping is horrible, so I've been having to lay low on Tribes and TF2, but hey, hre's a new singleplayer game: Bastion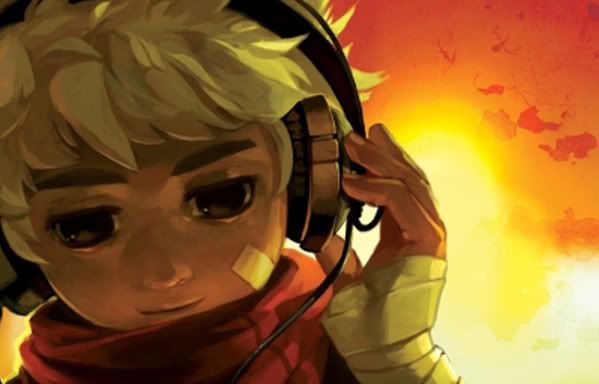 I heard a lot of things about it and finally decided to get in on this steam sale, and well, it wasn't bad.
Gameplay, kind of reminds me of diablo 2, but that's not the highlight of the game, story? nope.
Artstyle and soundtrack is where Bastion shines, I'm not the biggest fan of hack and slash games because it feels like it get's repetitive too fast, but even if it's not your type of game, the artwork and graphics are still beautiful.
These days every game seems to be brown and bloom with blood everywhere, it's nice to see such a colorful and yet not childish game.
And about the soundtrack, well, you just have to listen it for yourself, but let me tell you, it makes up for anything else you don't like.
I guess it just comes to show how many layers a video game can have, and it's not just about the story or gameplay.